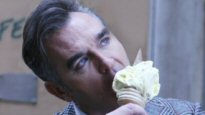 A track has leaked from Moz's new album! The song is quite raw/aggressive with some middle eastern-type sounds.
It's the opening track on the album, but not the first single.
"If your god bestows protection upon you / and if the u.s.a. doesn't bomb you..."
UPDATE: Stream the new single "You Have Killed Me" at myspace.